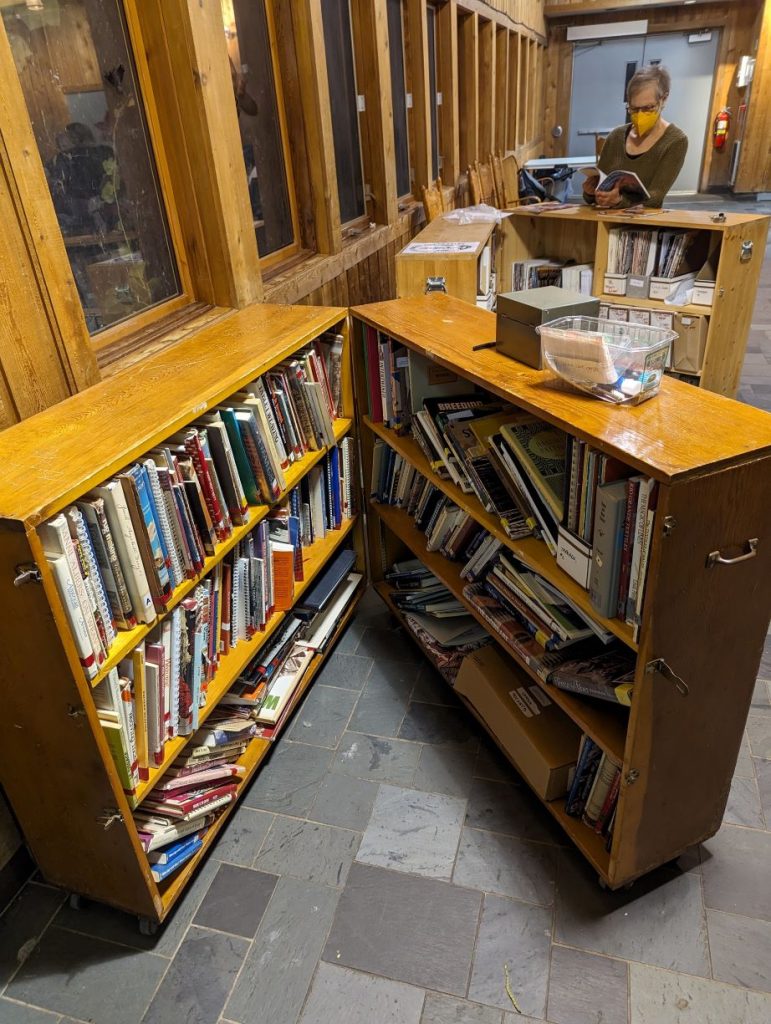 In addition to the online resources available at the Member's Page, the Guild has an extensive collection of physical resources: books, specialist periodicals, and DVDs that are available for members to borrow. These have been accumulated throughout the life of the Guild, both by donations and by selective purchasing. The collection focusses on technical aspects of weaving and spinning, as well as textile history and design and the contributions of Canadian textile artists.
Occasionally we offer duplicate copies of publications for sale to members.
Books are loaned for two months; DVDs and new magazines are loaned for one month. To view the current contents of the Guild's resource collection click here: TGSW Library Catalogue.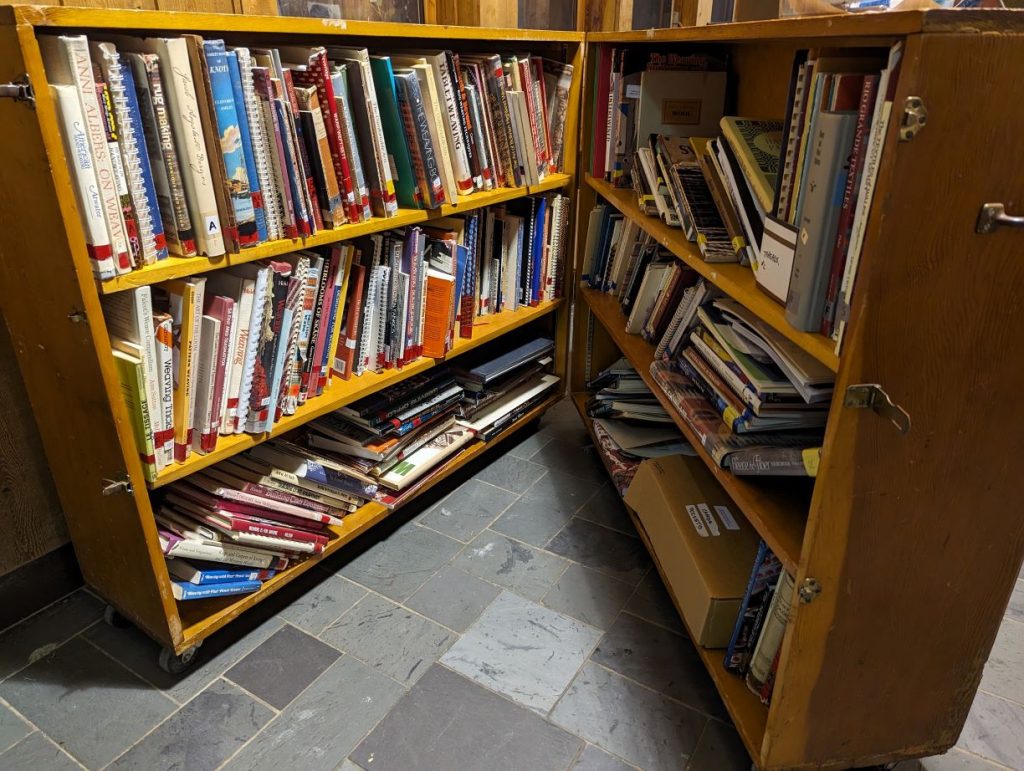 In July, 2020, we acquired a copy of the publication Twills: Fabrics that Enhance Our Lives, created for Convergence '86 . The booklet bears the inscription "Presented and woven by members of the Toronto Guild of Spinners and Weavers". In 1986 Convergence was co-hosted by the Ontario Handweavers and Spinners and by the Ontario Crafts Council for the Handweavers Guild of America Inc. The original will be placed in the TGSW archives. It has been scanned and a printout will be placed in the Guild Resource Collection. Guild members may request a pdf of the document by email.