Free postings. Please use the Contact Us form to send your listing.
May 2019
For Sale: 45″ Nilus Leclerc "Fanny" counterbalance loom. 6 treadles, 4 harnesses, 4 reeds. Included: boat shuttles, additional shuttles, bobbin winder, warping board, bobbins, extra heddles. Resource material including original Nilus manual, several weaving books. In very good condition, asking $650 or best offer. Pick up Danforth and Greenwood,  east end Toronto. If Interested, please contact Teresa at tbalogh@sympatico.ca or call 416 466 4485.
April 2019
FOR SALE:  45″ Leclerc Fanny Loom: 4 Harnesses and 6 Treadles; also 5 reeds (6″, 8″, 10″, 12″, 15″) and extra heddles. This loom has lived in an upstairs studio and is in excellent condition. Price $650.00. Will also include bobbin winder, raddle, 5 boat shuttles, temple, some weaving books, and weaving yarn if wanted.
I am located in the city of Peterborough, the loom will be dismantled for pick up and I have the original booklet with instructions for reassembling. Contact Beverley Longford: bevsews@nexicom.net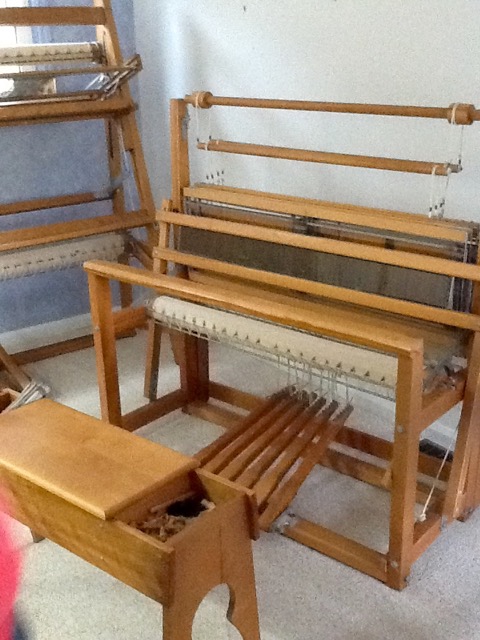 FOR SALE: 38″ Maple Weaving Bench for a Fanny Loom (see above).  Price $200.00, Contact Beverley Longford: bevsews@nexicom.net
FOR SALE: 16-harness loom, spool rack, and full-sized warping mill.  The detailed photo shows just six harnesses tied up out of a total of sixteen. Located in the Fenelon Falls, Bobcaygeon area. For more information, call Ann Davidson, 705-738-9546.
March 2019
FOR SALE: Traditional Ashford Spinning Wheel for sale. $250.00 OBO. Contact Jutta:
juttap@hotmail.ca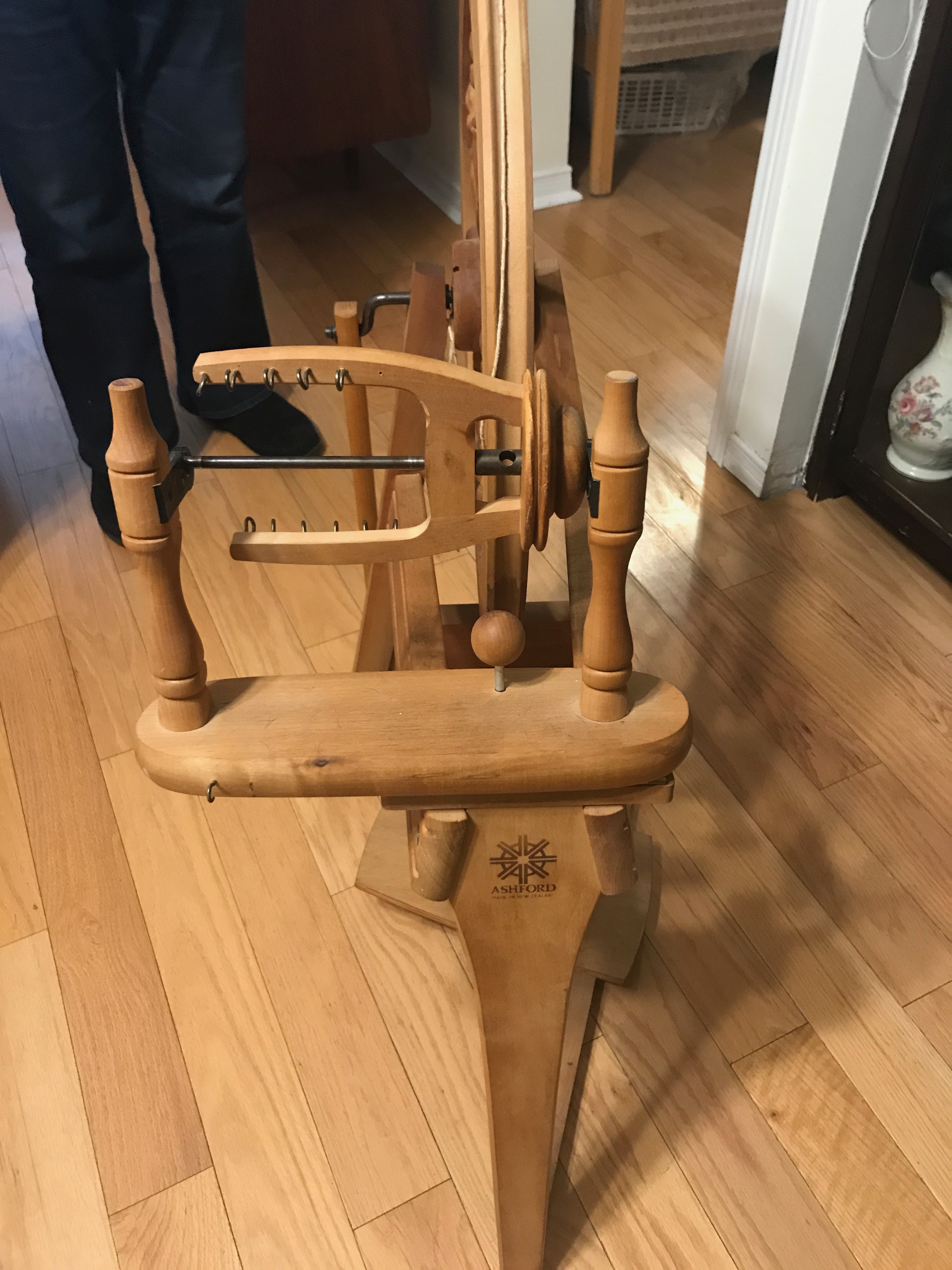 FOR SALE: New Zealand "Baynes" double treadle spinning wheel. Hardly used. (Only enough to fill the bobbin.) Lovely wheel. $425.00 OBO. Contact Jutta: juttap@hotmail.ca
FOR SALE: Leclerc Nilus 36″ floor loom in excellent condition. Included with the purchase is three reeds, shuttles, warping frame and several spools of cotton threads. $500. Contact Ron Hiuser: ronhiuser@hotmail.com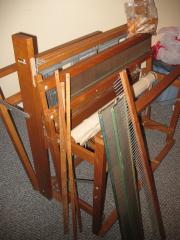 February 2019
FREE: 22 balls of this fuzzy, soft 200% wool from New Zealand. I can bring it to the next meeting.  (I'm destashing to make make room for my first loom.)  Contact Miriam at  meejum1@icloud.com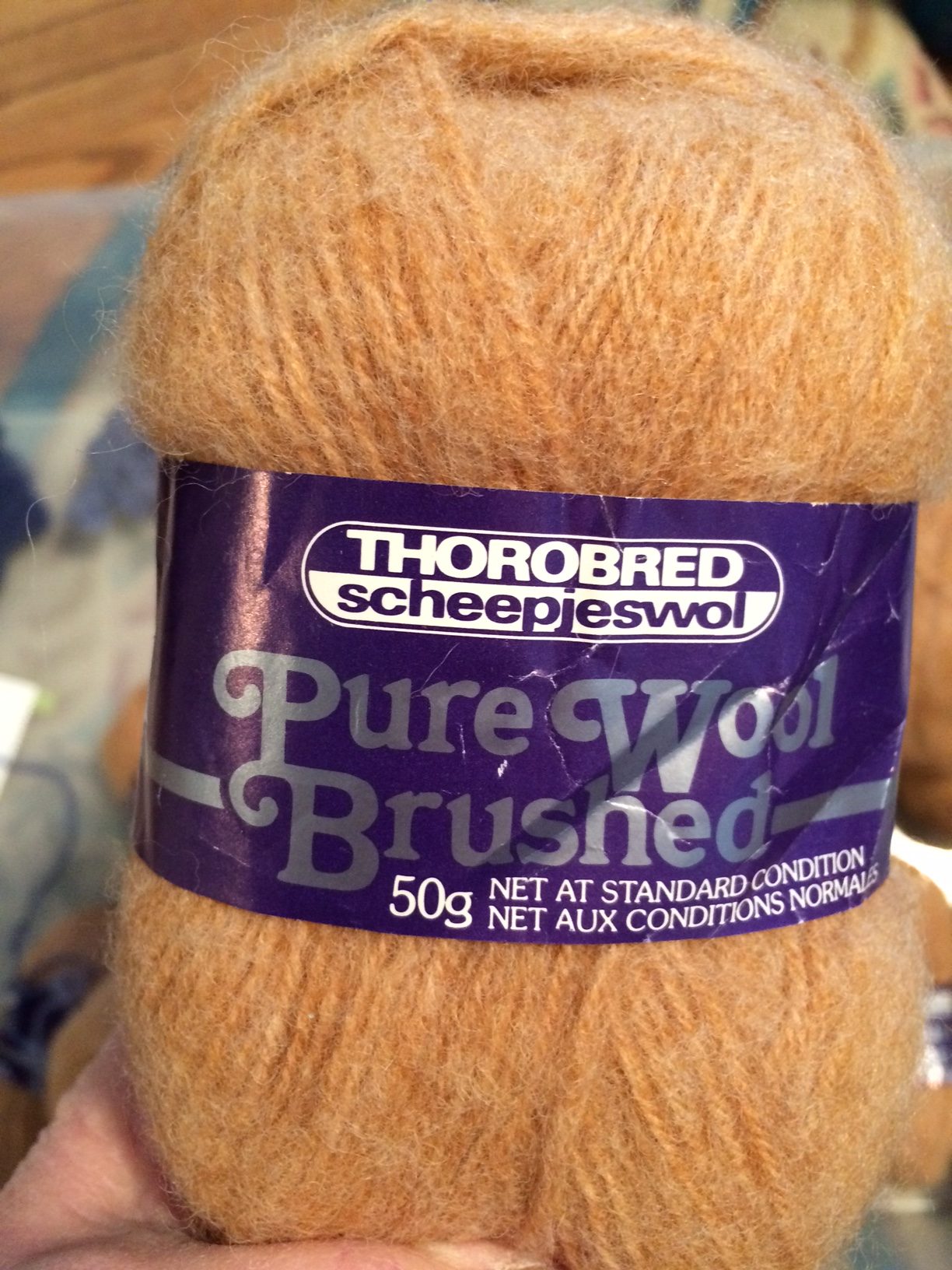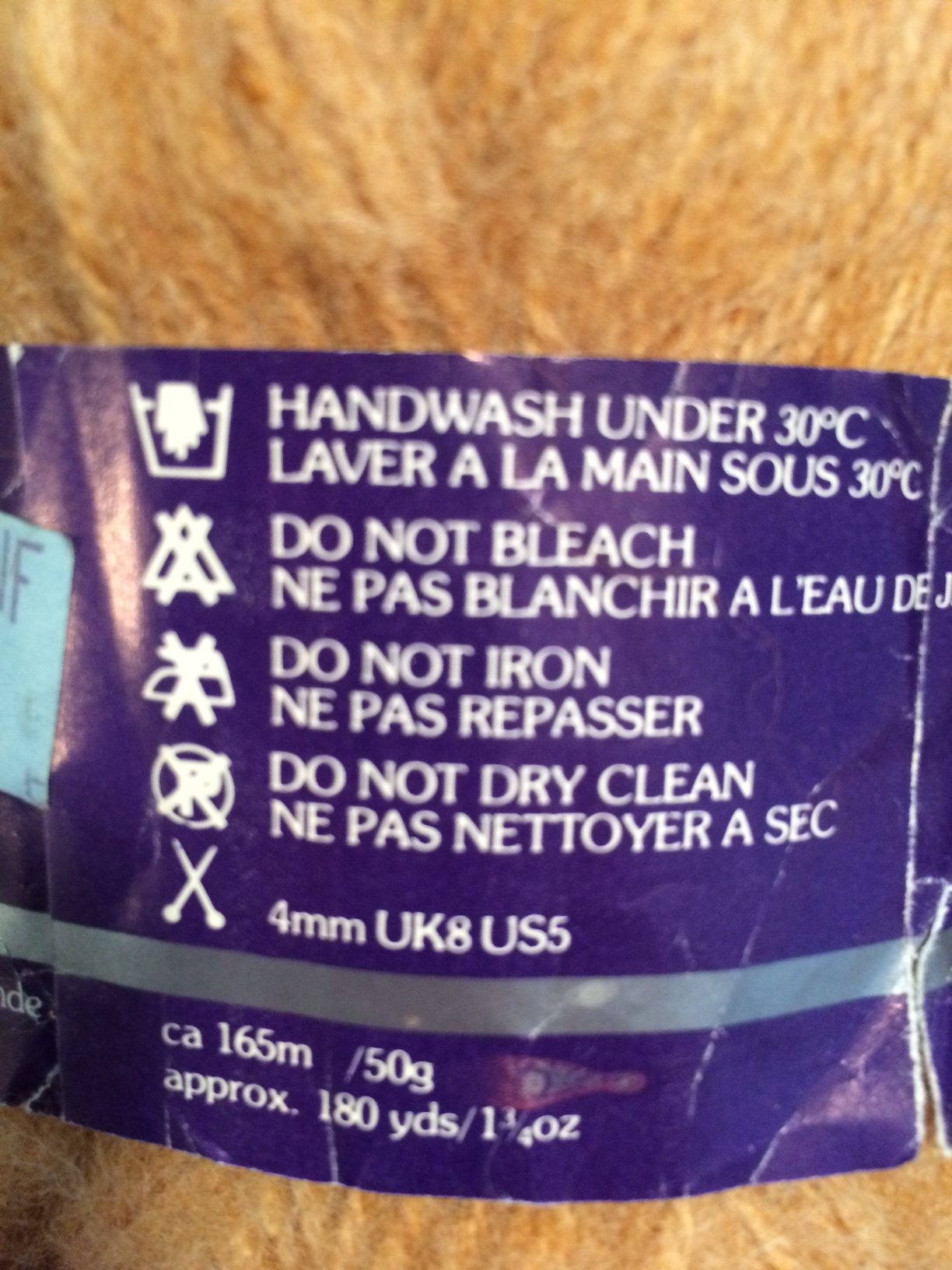 January 2019
SOLD: Leclerc Dorothy table loom in good working condition with a lot of accessories. Located in Lowbanks close to Dunnville. Could be delivered for gas money. $300 OBO. Contact Erik and Peta Kjaer: erik.kjaer@gmail.com
SOLD:  Ashford "style" spinning wheel for sale. Good beginner wheel.
$175.00 or BO. Located in Toronto
Contact juttap@hotmail.ca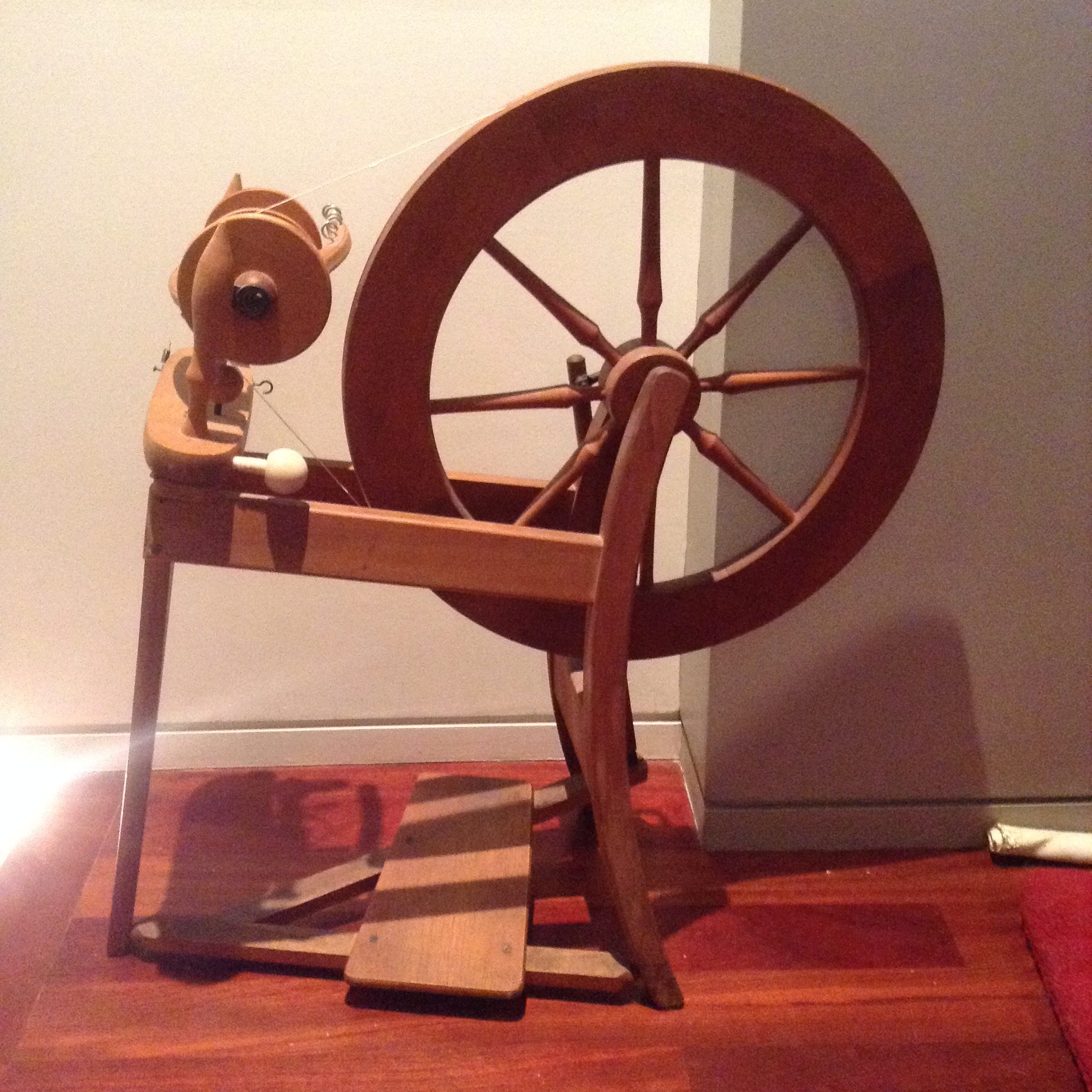 FOR SALE: 54″x30″ leclerc warping board new with no pegs (lost in a move) $100. Floor loom reeds: Long are 45″ 12epi 2x and one 15epi, Short is 36″ 30epi $50 each. Need a bit of cleaning. Rigid heddle Reeds available with loom or alone, 3x 10epi, 2x 8epi, 1x 12epi, 2x 12.5epi, 1x 5epi. Each reed $30. Pick up at 163 Sterling Rd Toronto. Contact Info@loomstudio.ca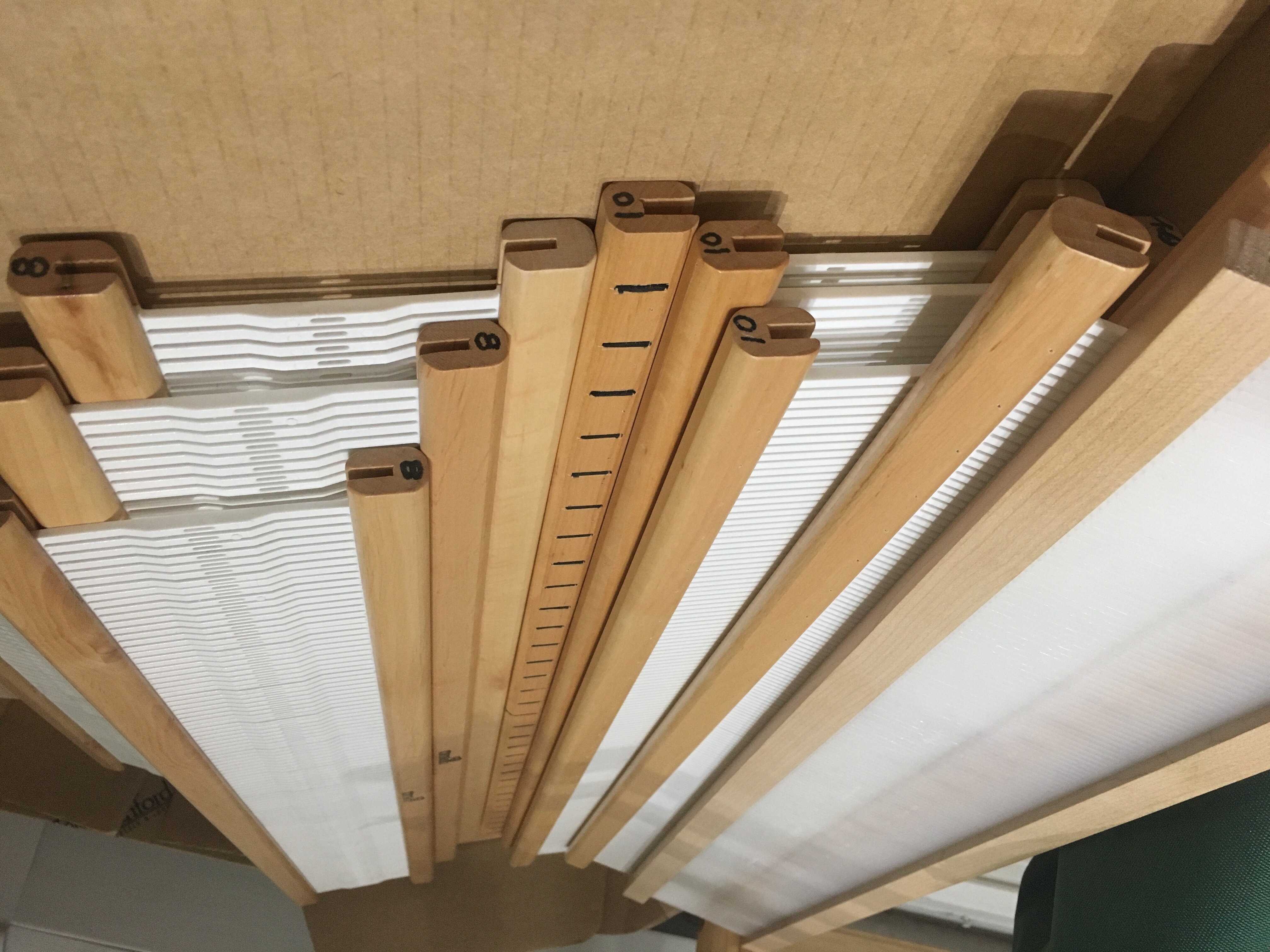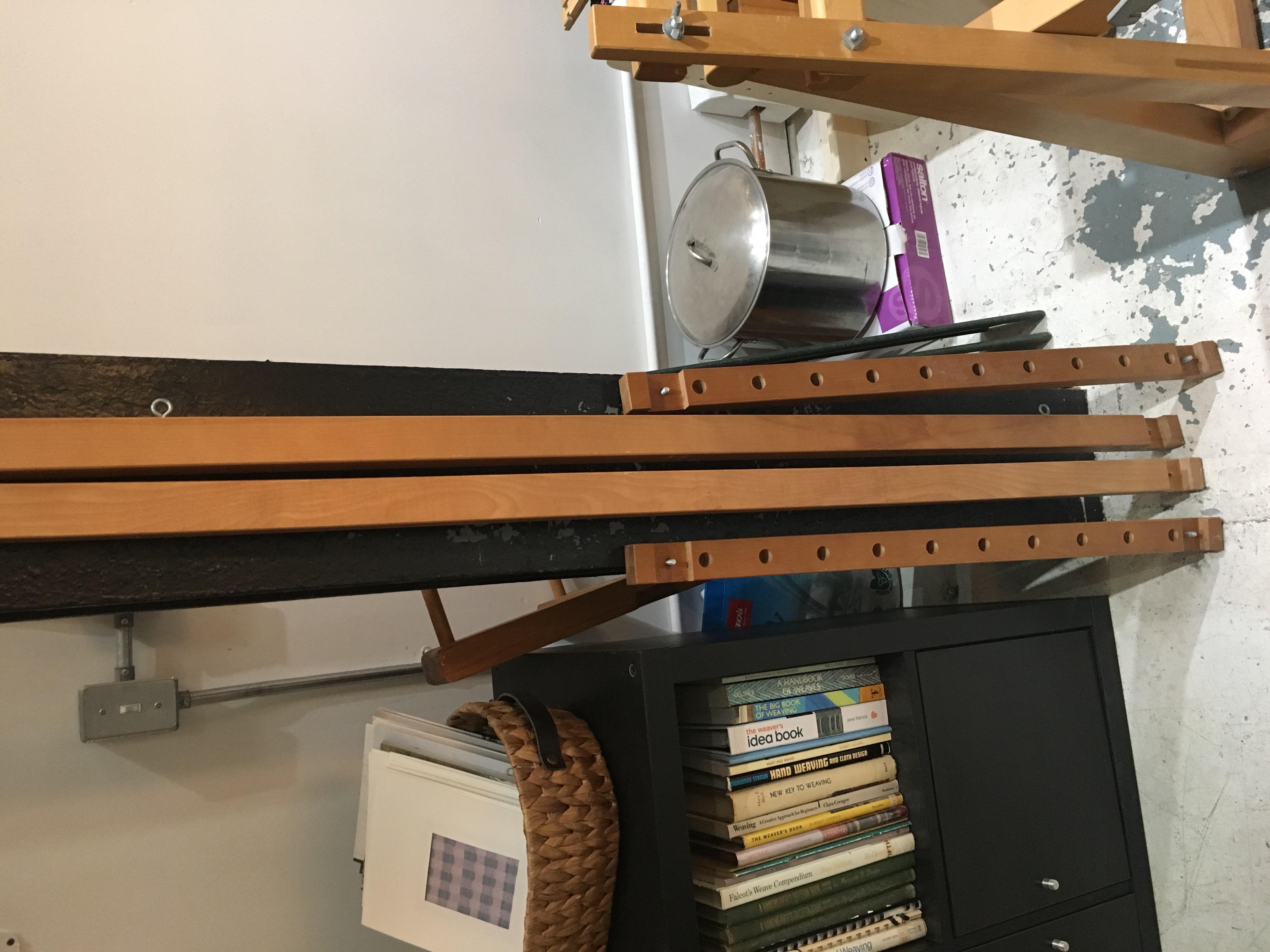 December 2018
FOR SALE: 12 Shaft Voyageur Leclerc: 15″ width table loom with folding table, texsolve heddles, 2/3 reeds, raddle, carrying case, new condition, $700. If interested contact Margaret: 416-877-1556
July 2018
SOLD: 60″ Tissart Tapestry Loom. 2 Harnesses and 2 Treadles. Also included – 10″ reed,  12″ reed,  2 boat shuttles and a bobbin winder, reed and heddle hook, extra heddles and a floor standing Warping Mill, a couple of weaving books and some yarn. Excellent condition, has been stored in an upstairs studio, $600.00. Located in Peterborough. If interested contact Bev: bevsews@nexicom.net
SOLD:  Leclerc 15 ¾" Dorothy 4 shaft table loom in great condition. Includes: #12 reed,  heddle & reed hook,  2 lease sticks, 2 beam sticks with cords,  2 boat shuttles, Book-Warp and Weave. Asking $175. Located in Peterborough. If interested contact Bev: bevsews@nexicom.net
FOR SALE: Antique 2 yard skein winder. H44″ x W28″ x D16″. The gear box is coming away from the base slightly but could be easily fixed by someone handy with wood (see image #4). Beautiful piece and can be fully functional if fixed. Located downtown Toronto. $50 or best offer. If interested please contact Ruth: ruthelizabeth194@gmail.com
June 2018:
SOLD: Nilus Leclerc 5 foot floor loom. 4 harnesses, 6 treadles. Also comes with 4 45″ reeds, 3 shuttles, 12 bobbins and two books ('The Key to Weaving' by Mary Black and the other is 'A Handweaver's Pattern Book' by Marguerite Davison). Purchased from Nilus Leclerc   from Quebec in 1972. Last used it was in good working condition but has been in a basement for the last twenty years. Needs some TLC with some oil for the wires. Some of the heddles are rusty, but there is a strip of replacement heddles in excellent condition. Asking $500 or best offer. Pick up near Yonge and Eglinton.If interested contact Anne: acrosthwait@outlook.com before mid August.
May 2018:
FREE: Spinning wheel available for anyone interested. Please contact Miko: mikoschechter@gmail.com
FOR SALE: Schacht 8 harness floor loom that used to belong to a past TGSW President. Bench, yarns, weaving books and magazines included. $2500 or best offer. Located in Thornhill, Toronto and is available to view by appointment before May 27th 2018.  If interested please contact Ingrid: ingrid@buildingsoul.ca or 647-746-4533.
FREE: Leclerc 45″ counterbalance floor loom. 4 harnesses. 16 bobbins and size 12 and 15 reeds included. Located in North York.
Loom bench $150 or best offer. If interested please contact Elita: elitapetersons@sympatico.ca
FOR SALE: A wide variety of weaving and knitting yarn (mostly weaving). Around 50 spools, skeins and balls – some hand dyed. $50. If interested please contact Adrian: adrian.parks@sympatico.ca
FOR SALE: Dorothy Voyageur 8 shaft loom in excellent condition. Extra reeds, shuttles and miscellaneous weaving materials. $500.00. If interested please contact Marion: markirk@rogers.com
February 2018:
FOR SALE: 2 x new Marudai sets to make Kumihimo (Japanese braids) each with 8 x 70gram bobbins. $75 per set. The marudais and bobbins have been hand turned from Canadian maple (see image below). Located in Whitby – pick up preferred, mailing extra. If interested please contact Valerie Davis:  valerie3@rogers.com
FOR SALE: Used Marudai set to make Kumihimo (Japanese braids) with 8 x 70 gram bobbins of varying shapes. Used as a teaching tool. $55. Located in Whitby – pick up preferred, mailing extra. If interested please contact Valerie Davis:  valerie3@rogers.com
January 2018:
SOLD: 27" Nilus Leclerc Jack Floor Loom that folds; 4 shafts; 6 treddles; complete with all its parts and new aprons. Two boat shuttles, 30 plastic bobbins for shuttles, 6 extra hooks for treddles, 3 wooden lease sticks and 2 metal ones, lots of cords and two big rolls of paper for the beams. All in mint condition. Asking $950 for everything. The intention is to replace it with a Dorothy Leclerc table loom -do you have one in the same good condition and would like to trade one for the other? If interested please contact Juanita: mardis@rogers.com
December 2017:
FOR SALE: An antique spinning wheel made by Henry Francis Young (descendant of Andrea Jung of Germany) in Lunenburg, Nova Scotia in the mid-1800s. A beautiful piece for use or display. Located in Toronto, Danforth and Cowell. Asking for $150.00. If interested please contact Susan: spratley1@rogers.com
November 2017:
FOR SALE:  Bag of yarn – about 40 spools, skeins and balls of yarn of different types in multiple bags.  $50 for the whole lot. If interested contact Adrian: adrian.parks@sympatico.ca
October 2017:
FOR SALE/DONATION: Gently used loom that need a new home, either as a gift to another guild, or as a sale to an individual. 12 harnesses, 16 treadles, max. weaving width  60-64″, creates a good shed. Dimensions:  6′ x 6′ x 6′. Price is by discretion, as the monies involved will be split between the Treadletrompers and the Shuttlebugs. Located in Greenwood, Ont.  just north of Pickering. If interested contact Judy Findlay: jkfindlay@bell.net 
FOR SALE:  A small number of whole Jacob Sheep fleeces, skirted but raw, which sell for 15$ a pound. Each fleece contains a different distribution of the three Jacob colours (white, gray, and chocolate) and is ideal for spinners, felters, weavers, dyers, and the like. If you are interested please get in touch with Jessica Radin at   radinje@gmail.com   " We will try and see if we do indeed have that fleece you have been dreaming of. "
FOR SALE:  23″  Minerva Leclerc jack loom: 8 harness, 4 reeds (8,10,12 & 15) and bench with side baskets.  Asking $500.00. Located in Uxbridge, ON. If interested contact Judy: jkfindlay@bell.net
August 2017:
FOR SALE:  45″ AVL Weaving Loom SN 00985 – like new, hardly used. 4 Harnesses – 6 Treadles. Sold by original owner. Hi-quality, solid maple loom was purchased in 1990 for $5000 from the US manufacturer. Loom is comparable to AVL's current A-Series treadle loom, but with a full frame design (2 large squares) and has an integrated bench. This is an ideal treadle loom good for projects large and small – versatile and comfortable to weave on, perfect for production weaving. The side-tie system makes changing your treadling sequence quick and efficient (no crawling around under the loom). Heddles are polyester, automatic warp tension, automatic cloth storage system, warp and cloth are stored at the rear and aprons with rods are included. Loom can easily be expanded with additional harnesses, warp beams and a Dobby head for producing intricate designs. ALSO INCLUDES: original assembly manual, several reeds, lease sticks, a warping frame and various other accessories plus weaving instruction books.
This loom is not currently assembled and is located in Oakville, Ontario. It has been stored high and dry in a bedroom. Can be easily transported in a pickup or small UHaul and delivery can be arranged. Asking $1987 or best offer. If interested contact Cheryl: cheryl@kickstartyourcompany.com
FOR SALE: Nilius Leclerc 60 inch, 4 harness, 6 treddle Jack loom in excellent condition. Extras include: 4 reeds (8 dent, 10 dent, 12 dent, 16 dent),  original book, crank and assembly hardware, 60 inch raddle, >1000 extra heddles, 3 warp sticks, a maple top beam still in it's original wrapping, a bench with side pockets and about 200 pounds of wool and wool/yarn mix on spools and in skeins. Asking $2500 or best offer. Pick up from Prince Edward County, near Belleville. If interested contact Diane: dianekjohnson1969@gmail.com
July 2017:
FOR SALE: Ashford Kiwi spinning wheel and drum carder. Both in excellent condition, lightly used. Spinning wheel comes with 3 bobbins. Asking $425 for the wheel and $525 for the carder. If interested contact Gillian: gillian.collyer@gmail.com
June 2017
FOR SALE: Nilus Leclerc 45″ Colonial Loom and accessories for sale. Original version. Canadian Maple. Can be set up for Counterbalance or Jack Loom. Parts for both styles included. Loom is ​​not assembled. Assembly instructions included.
Comes with: 8 harnesses (can be converted to 4 or 8 harness), 8 jacks / Reed-12 dent / 10 Treadles / Open-sided bench / Vertical Warping Mill / Lease stick / 4 warping rods / 2 boat shuttles / Umbrella Swift / Bobbin Winder /  4″ Plastic Bobbins / Books
Sold as entire package only. Pick up Brampton location. Fantastic Deal! Must Sell. $1500 or Best Offer. For more info email deb.d.moore@gmail.com
May 2017
DONATION: Leclerc Floor Loom "Nilus" model ready to give away. Located in Newmarket and the loom would have to be picked up. If interested contact Jim Barber jbjblgb@rogers.com
FOR SALE: Hand woven piece of material, 36″ wide and 60″ long. 3 tone woven in dark blue, dark green, dark brown. If interested contact Merel Elinkschuurman merel.elink@gmail.com
FOR SALE: Ashford Traditional Spinning Wheel (from the 80s) in working condition, but missing a brake line / spring system. There is some damage but it doesn't prevent it from working. It comes with two bobbins (one original, one newer). If interested contact Evelyn Wainewright evelynwainewright@gmail.com
FOR SALE: 36″ Leclerc Inca 4 shaft Counterbalance Loom  – in great working condition, some very minor cosmetic damage from a previous owner taping some of the parts together to store. It comes with a 10-dent reed. If interested contact Evelyn Wainewright evelynwainewright@gmail.com
FOR SALE: 4 shaft table loom  – it's an older loom that could do with some TLC. It comes with the reed pictured. Weaving width 15″. If interested contact Evelyn Wainewright evelynwainewright@gmail.com
March 2017
SOLD: Brand new (bought last year) 15″ flip rigid heddle loom made by Schacht with accessories, two rigid heddles (a 5 dent and an 8 dent), and a book 'Inventive Weaving on a Little Loom' by Syne Mitchell. $150. Located in the Square One area of Mississauga. If interested contact Shirley Turvey: turveys@rogers.com.
February 2017
FOR SALE: Singer Chunky knitting machine model 155 with ribber model SR-155. All parts and manuals included. Asking $500 for both. Please contact barbaikman@sympatico.ca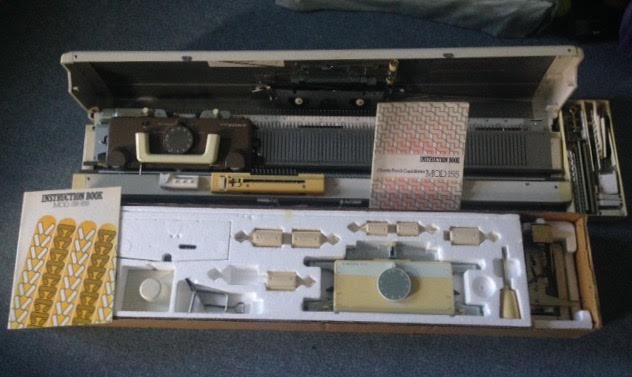 December 2016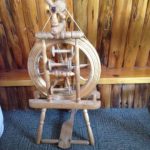 FOR SALE: Solid maple Sedora upright spinning wheel in perfect working order – a dream to spin on. This wheel is the last Sedora design crafted by the inventor before his death, encompassing 45 years of expert refinements to the design, and is now a collectors item. Asking price $650, located in Brighton, Ontario. If interested call or email Garnet McPherson for a viewing: 613-661-0104 / garnet.mcpherson@gmail.com
October 2016
Leclerc Gobelin 60 inch Tapestry Loom for sale – best offer. Located near Uxbridge, Ont. If interested contact Tom McCreight: tjmccreight@aol.com /416-540-9831
Cones of rug wool for sale – ivory, navy, red, crimson and some lighter blue in skeins. Purchased from R&N yarns Georgia. $20 for all, pick up at Dundas and Dufferin. If interested contact Susan McLeod: m_mcleod@sympatico.ca
T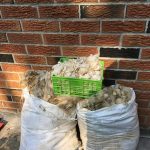 wo beautiful, raw, unwashed fleeces, sheared from the same sheep on two separate occasions. They're full of vegetable matter and need a lot of love, but could be revived by the right person. Free to anyone who would like them. If interested contact Andie Pople: andie_hp@hotmail.com

September 2016
Leclerc Fanny Loom – 4-shaft 36″ with bench and lots of accessories. In Cabbagetown, 2 blocks from Riverdale Farm. Pickup to be arranged by buyer. Asking $500 ono. Contact public@gouldingconsult.com if interested.
August 2016
63″ Glimakra Standard floor loom for sale, in beautiful condition. 6/10 Counter balance or counter march setup. Bench, shuttles, several reeds etc. $ 3200. Located between Chatham and London. Email Eli Natvik, natvikrm@icloud.com.
June 2016
For Sale: Ashford Country Spinner II, like new, $690.00, best for pickup, located in South-East Mississauga.
Contact Deb djsmithers@hotmail.com.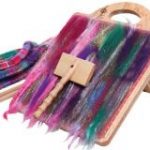 Ashford Blending Board, great condition, $160.00. Pick up in South-East Mississauga, or shipping is responsibility of purchaser. Contact Deb djsmithers@hotmail.com
June 2016
Homemade 48 inch loom for sale. Built from plans called The Oregon Loom. Please contact Lynn Webster, lwebster@sympatico.ca.
May 2016
4 shaft Leclerc Jack weaving loom for sale.  Includes: loom bench, reeds, several books, new attachments. Live on 2nd floor of apartment building near St. Clair and O'Connor, and do not have elevator. Would like to sell asap, asking $800. Looks very similar to this photo. Email Eleonora at elleonora53@gmail.com
March 2016
For Sale : Cranbrook Loom – Countermarch
Specifications: 96 "wide, 8 shafts, 10 lockdown treadles, Overhead beater
Accessories included:
• Built in spool rack
• Lease sticks
• Stretcher
• String heddles ( seine twine)
• Suspended tool shelf
• 3 ski shuttles
• 6 epi reed
• 8 epi reed
Details: Very good condition; price: Can $ 7,500. Shipping responsibility of the buyer; will disassemble for shipping; free re-assembly within a 200 km radius from Newmarket, Ontario (appr.50 km north of Toronto). Telephone Ursula: (905) 898-1580 , Email Petra: psabinesmith@gmail.com.